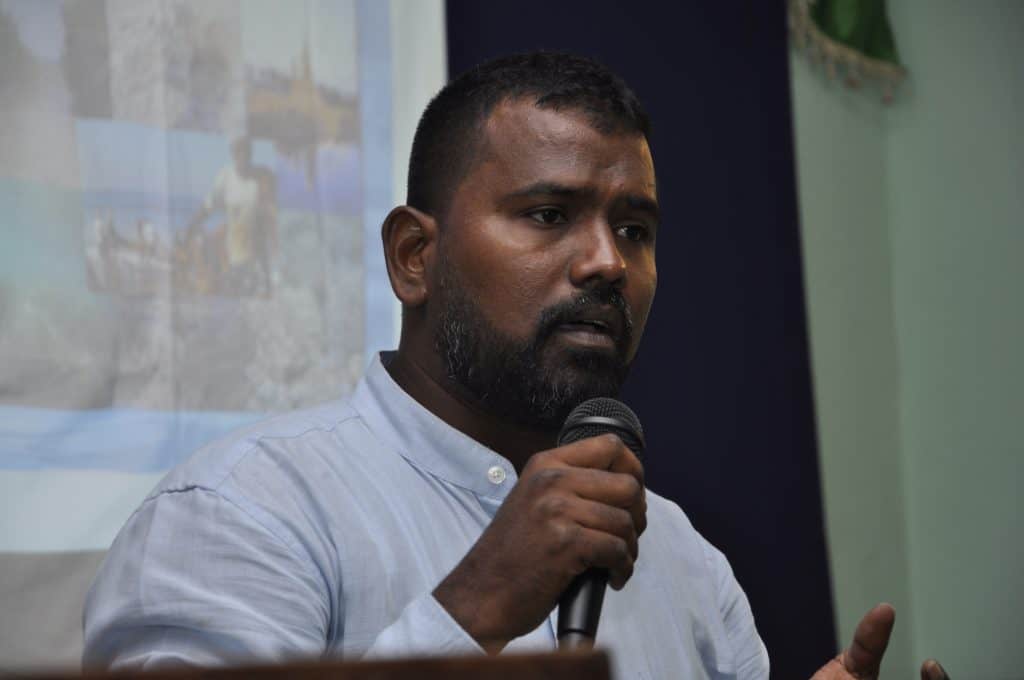 A three day Coastal Defenders training program was conducted from 19th to 21st July at Thanjavur. The programme was organized by Human Rights Research Advocacy and Research Foundation and supported by Winmeengal, Karunya Trust, PAD, CRC, Don Bosco Anbu Illam, SHE, CARE, Grace Educational Trust, RD Trust. It was attended by 37 participants (21 women and 16 men) from 8 coastal districts of Tamilnadu: Cuddalore, Ramanathapuram, Tuticorin, Nagapattinam, Tiruvarur, Thiruvallur, Chennai and Thanjavur. The programme was to empower the fishing communities to know their rights and to build awareness on the importance of the environment and the policies associated with it.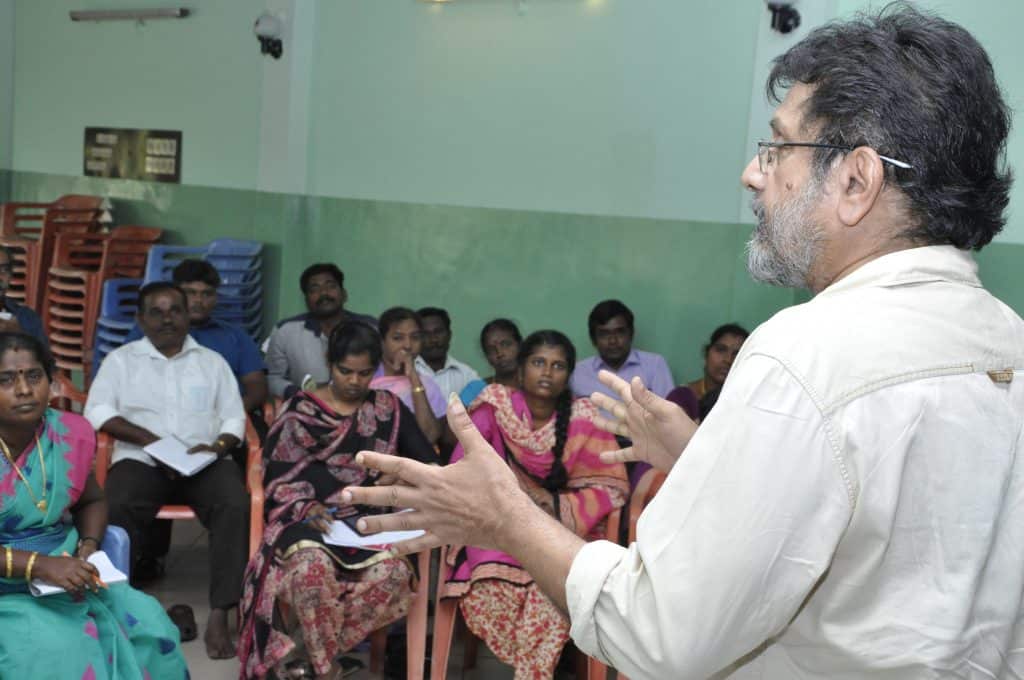 The present situation in coastal areas was discussed. The availability of resources, displacement, ownership by corporates and the obliviousness of the rest of the population to the issues faced by coastal communities was also spoken about. The role of these communities and the powers they possess as public was discussed in terms of Environment Impact Assessment. Impacts of the shrimp industry, island tourism, sacred groves, coastal land, salt pan workers etc. were discussed as well.
The participants planned to take what they learned from this programme to the grassroots level where it can reach the community.